How To Create Yourself With Intent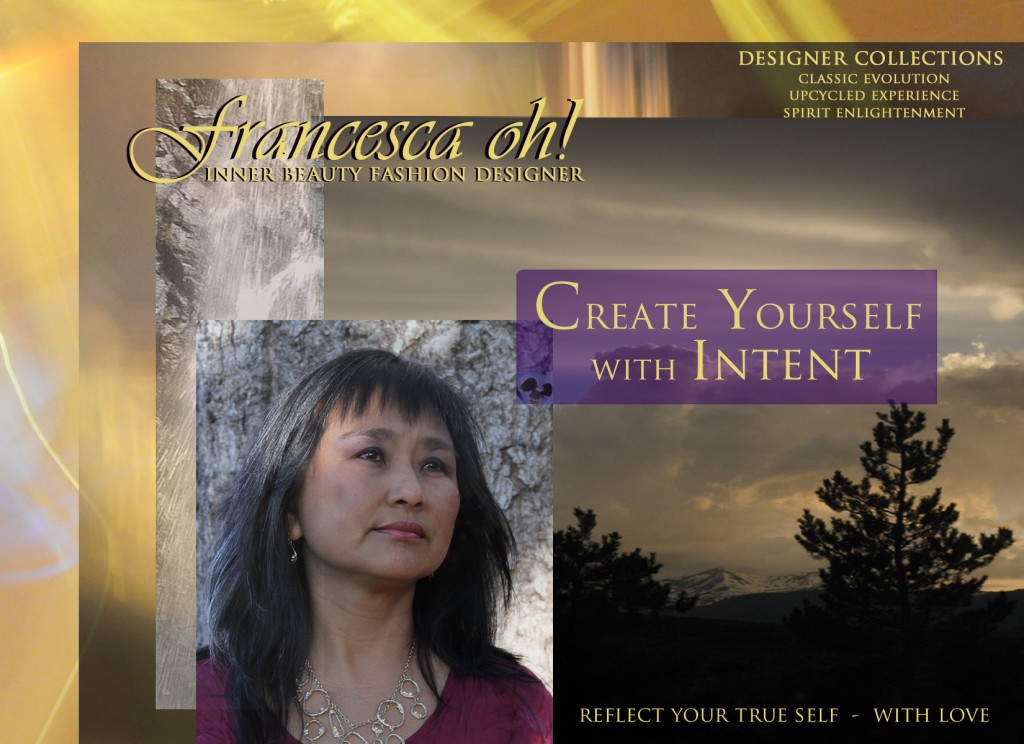 It was the year 2000 and it was the beginning of 2nd grade for my son.  Prepared was a tray full of art supplies. It was the first art class of the year, and I was the volunteer art docent.
I'd done this for the past two years so I knew his class mates relatively well.  As I worked my way through the room I saw exciting color combinations, expressive line and out-of the-box drawings. This would always make me happy.
But unlike the two previous years, I occasionally came across a child who looked unhappy.  I would ask what was wrong and basically they would tell me, they couldn't draw, they weren't creative, and they were unhappy with what they did.
This made me sad because the year before they could draw, they were creative and were happy with what they did.
Something had changed and that was a belief statement that started growing in their mind, it was "I'm not creative."
The thing is……..this is a very false statement.
Because really………..we are all incredible natural creators.  We create 24/7.
We create ourselves each morning.
We decide what we want to wear.  How we want to look.  What we are going to eat.  How we approach the day………….These are all acts of creating.
Like I said, we are all incredible natural creators.
The thing…….so many of us don't give ourselves credit.
That to me, is one of the KEY ingredients to being able to, "Create Yourself with Intent."
Giving yourself CREDIT for being an incredible natural creator.
Once you do that, you can create from a place of power.
Another KEY ingredient is not being critical of oneself.
Really, the energy of being critical can set you back.  Wayyyyy back.
If you were a player in a Monopoly game, I would say, being CRITICAL OF YOURSELF, would be like drawing the "Go to Jail!" card.  "Do Not Pass Go and Do Not collect $200!!!"
If every time I created, I drew the "Go to Jail" card, I would not want to play, EVER.
You may think being critical is helping you, but really, it opens the door to blame and shame, two not so friendly or fun ways of being.
The third KEY  ingredient is, to listen to your GUT.  Yep, your gut can talk, and when you listen to it, boy it can be a helpful friend.
So now time for a quick refresh.  Here are 3 KEY Elements to "Create Yourself with Intent."
CREDIT, give yourself credit for being an incredible natural creator.
CRITICAL, stop being so critical on yourself. Being critical can send you to jail and if you are in jail, you are unable to go.
GUT, listen to your gut.  It has a voice and it is there to help you.
Now that you know 3 KEY Elements on "How to Create Yourself with Intent."
I would love to hear from you. Do you have any helpful hints or experiences you would like to share? Leave them in the comments below.
Ta Ta for now!
Francesca oh!