WOW! RAW Was So Much Fun!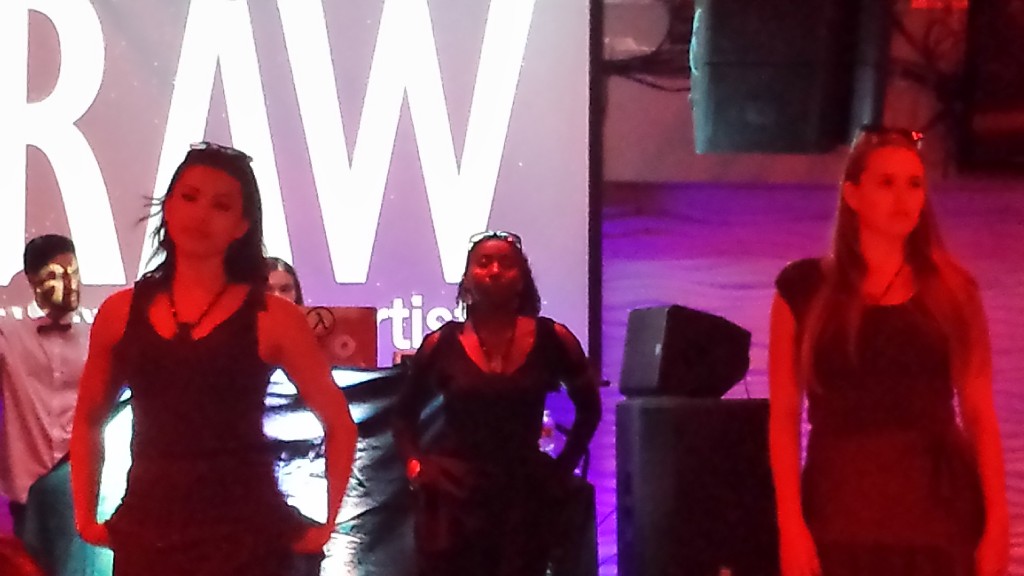 It was August 1st, the phone rang,  the voice on the other side said, " Hi this is Nataly, I'm the San Jose curator for RAW Artists, an independent arts organization, for artists, by artists.  We are an international community of natural born artists.  Our mission is to provide independent artists with resources and exposure needed to inspire and cultivate creativity."
I thought, "Well, that is pretty cool thing to do."
Nataly continued, "I found your site on the internet and I think your clothing is really good……Would you be interested in being one of the designers in our SCOPE fashion show on September 17th? I think we would be a really good fit."
A part of me thought, "Hell ya!"
My reply was, "Sure."
And then there was 'The Voice' in the back of my head that said, "What?  Really?  Are you Crazy? You have never ever put together your own fashion show! You don't even like them."
My reply to myself was, "Ya, okay, that is somewhat true, I don't like to see anorexic models but I really like theatre and dance.  Plus, Nataly said they are artists, so I'm sure I can do it in a way that would make me happy."
'The Voice' seemed to say "Hmmmmm."
Little did I know how much work or should I say long hours of PLAY, that was in store for me.  From finding music, listening to music and then deciding music. Deciding clothes, fitting clothes, changing clothes, sewing clothes. Asking friends to model, asking friends to ask their friends to model, scheduling models, losing models. Choreographing the show (you see, I had decided to make my models dance.  It was the only way to make me happy.) Scheduling rehearsals, rehearsing, then changing my choreography……….
I must say, I had a number of moments when 'The Voice' in the back of my head would shout, "How are you going to get this all done, you don't have enough models, you don't have enough time, you don't even have any experi……." and my other side would say, "Ya, okay, that is true, but you know, it will work out, because I'm having fun."
That usually shut 'The Voice' up.:)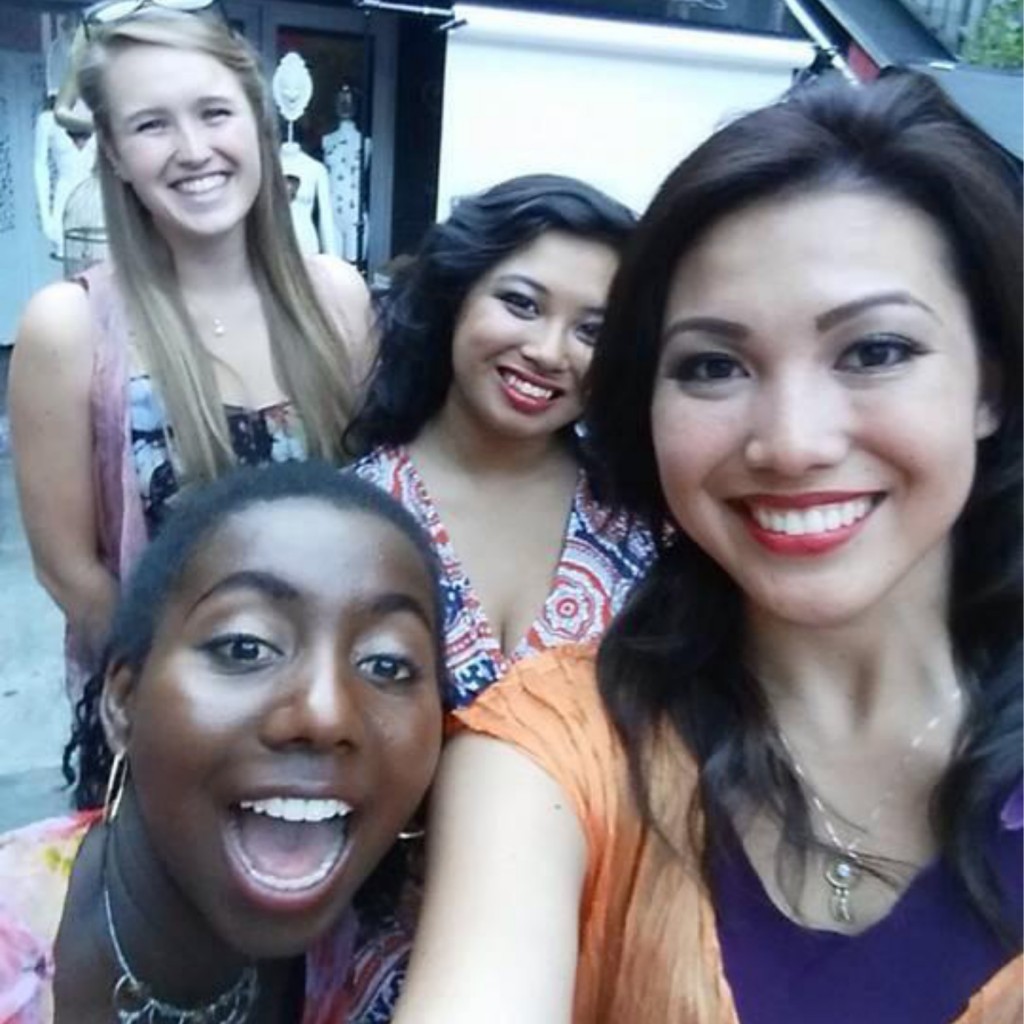 —————————————————-
Then 6 ½ weeks fly by.  It is here, September 17th,  the day of the RAW Artists' SCOPE event.  It is 8:00 AM and I am taking the car into the shop because the air conditioner has decided to malfunction. This would normally be something that could wait till tomorrow, but come Saturday, I'm traveling for a week in Southern California.  I know if I don't deal with this now, I might end up miserable next week.
It is now close to 10:00 AM, my car is fixed, I'm back from the auto-shop and  so is 'The Voice.' "You know you are going to be late, you know you are going to forget something, you should have packed everything last night, you should have picked up you posters yesterday……….."
I thought, "Hmm why does "The Voice' have to nag me like this?  It isn't helping.  It isn't making me go faster. It isn't making my situation any better.  Really, all it is doing is making me more nervous, wasting my energy, brain power and making me unhappy.  I need to do something about this."
I decide to stop moving and think for a moment.  Then it came to me.  What I was looking at in my minds eye was an unhappy picture of myself.  A picture where everything I was doing was wrong.  All I needed to do was create or imagine a happy picture.
Now sometimes, creating a happy picture out of an unhappy picture can be a challenge, especially when you feel physically over taxed.  So I decided the easiest picture to imagine,would be a future picture of  having FUN that night!
I knew I must have been imagining some FUN pictures but there were too many unhappy nagging pictures in front of it.  At that moment, I decided, it was time to choose the FUN one.
It worked!  I calmed down and everything went smoothly.  We all had  Sooooooo Much FUN at the RAW event!
And when the models hit the stage, our fashion show totally RAWked!!!
We had so much fun, we ALL forgot to take phone pics, except for this one, taken by Alyssa.:-D
Lucky for this blog post, my husband managed to get one really RAW phone photo.:-D
Not to worry, there was a professional photographer, Tony Contini snapping away, courtesy of RAW.  I just won't be able to share them for about a week.:)
Ta Ta for now!
Francesca oh!